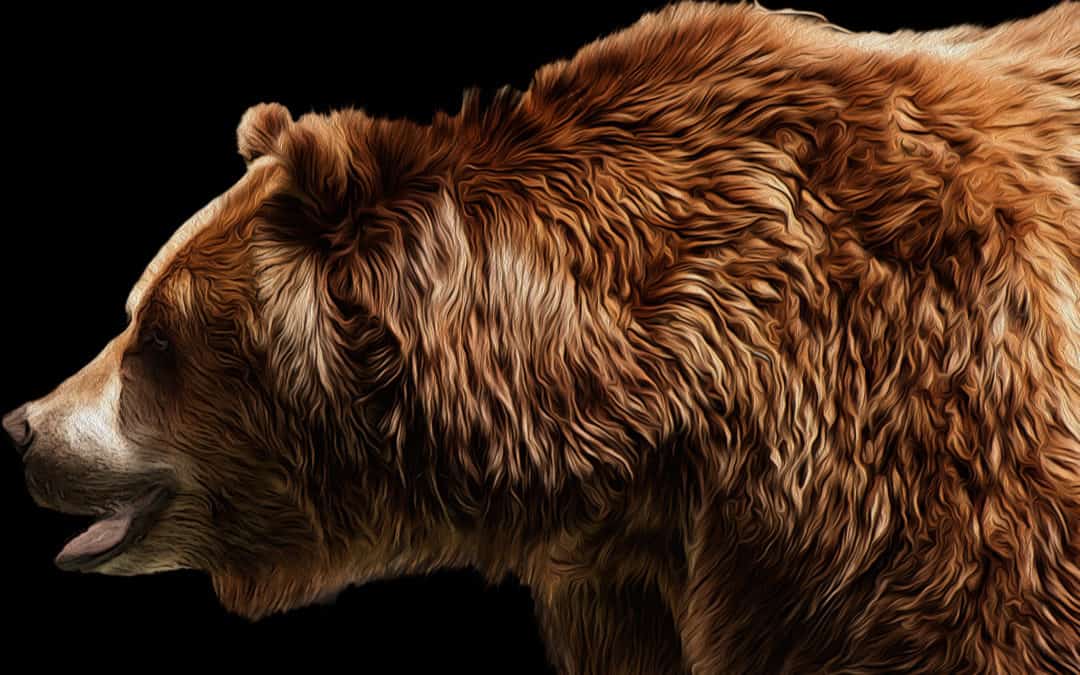 The Markets as of Friday
The S&P 500 was down nearly 10% from it's January high after another significant selloff on Friday. Eight out of the last ten trading days had been negative. At Friday's close S&P 500 was down almost 4% in 2018. The NASDAQ was flat in 2018, down 10% from the highs. The Dow Jones was down 5% on the year and 11.6% from the highs.
Gold has looked relatively stronger. The yellow metal was up a modest 2.14% on the year.
With gold holding it's value and US equity markets in correction territory I was asking myself over the weekend, "is this the start of something bigger?"
Since the lows in 2009 the S&P 500 has made some large drops. From high to low the S&P 500 dropped 17% in 2010. It went down 22% between April and September in 2011. From July of 2015 to February 2016 the S&P dropped 15%. There have also been 10% drops like in the spring of 2012 and fall of 2014.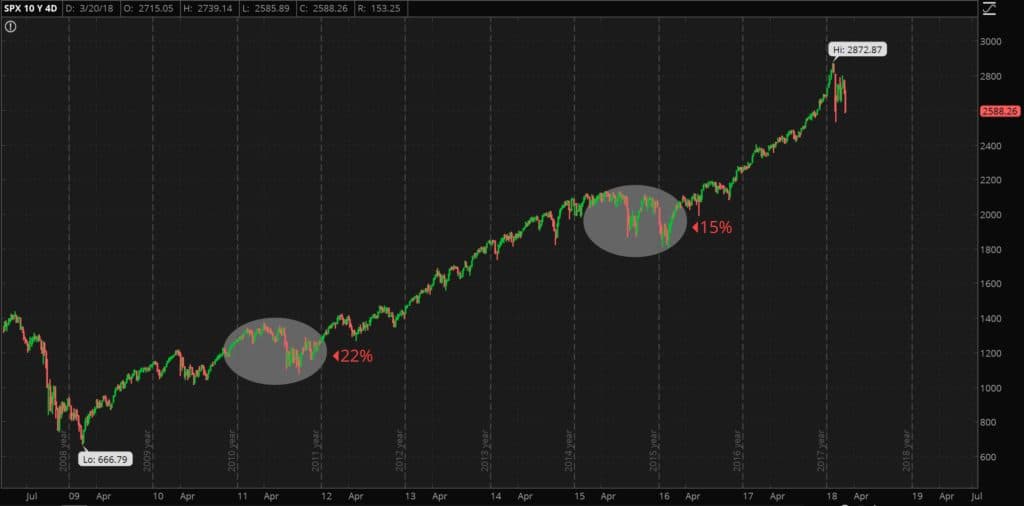 A 10% correction in and of itself is not a big deal.
But I think when combined with trade war brewing with China, rising interest rates (at least nominally), a $1.3 trillion spending bill and simply being 9 years into a bull market–this could make for the start of a larger selloff into a new bear market.
From a technical perspective this correction has been more violent than previous ones. In the first 18 days of trading in 2018 all but 14 were positive and the S&P 500 rose 7% from 2,682 up to 2,872 only to reverse and over 10 days (only 2 of which were positive) drop down 11.8% to 2,532.
I think it is fair to say that is one of if not the most violent rise and reversal since the 2009 lows.
The 2008-2009 crisis saw a 57% stock market crash. A similar drop from the new high would result wipe out 7 years of gains.
I don't think the US Federal Reserve will let the markets drop 57%. I think they will cry uncle if there is a 40-50% drop, they will freeze all rate hikes and may even start lower rates again.
Gold and emerging markets should do very well in this environment.
Monday Market Rally
The S&P 500 opened up at 2601 this morning and went up to 2661 and closed near the highs at 2658.
Gold did not sell off however, it actually rose to near the highs of the year.
We'll see if gold can breech the resistance that has thwarted a larger rally for the yellow metal this year.
As previously mentioned the S&P 500 has dropped like this before. It hasn't been this rapid before. But given additional negative factors, perhaps most significantly rising interest rates. I believe this could be the start of a larger correction.
I certainly don't know for sure, if I had a crystal ball I'd be much richer than I am now. But it is important to be diversified in non-correlated alternative investments.