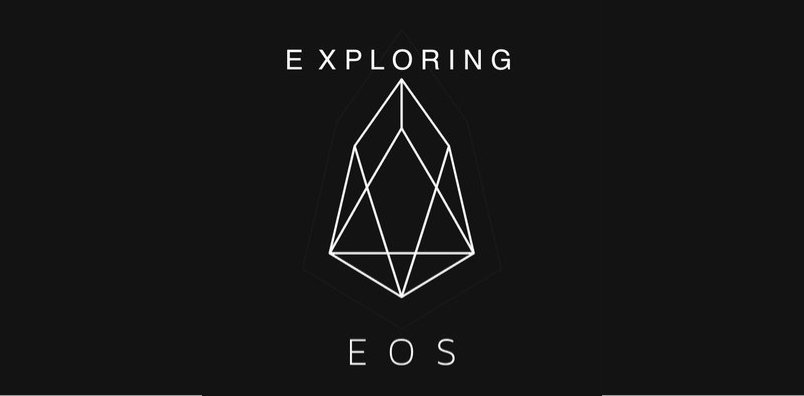 I want to let you know about an exciting new EOS Podcast. As longtime readers know EOS is one of the Group of Six cryptocurrencies I choose to speculate on.
EOS goes live in early June. EOS is already the fifth largest cryptocurrency by market capitalization and shows a lot of promise. If you've never heard of EOS it is a cryptocurrency designed for distributed applications. Platforms like everipedia.org and ono.chat are being built on the EOS platform.
I've been listening to an EOS Podcast called Exploring EOS hosted by a man named JP and it is a superb way to learn more about the technology and the projects being built on this platform.
JP recently interviewed Mahbod Moghadam, co-founder of Everipedia. Everipedia is "The online encyclopedia reinvented for the modern age." Everipedia will run on the EOS platform and have it's own token IQ, which is intended to encourage the contribution of content.
I spoke with JP to get a sneak peak of who he'll be interviewing in the upcoming episodes:
Leah Stephens, North American Market Leader of Ono Social, "The world's largest free, equal value, decentralized social network." While this project seems to be centered on the Chinese market the idea of a social network where YOU, not Mark Zuckerberg owns your data is exciting and needed.
Myles Snider of Multicoin Capital, an organization whose mission is "to accelerate the transition from the centralized institutions of the industrial age to the decentralized institutions of the internet age".


Chris Coney of The Cryptoverse podcast, "Your regular dose of news and commentary on Bitcoin, crypto-currencies and blockchains".
Kevin Rose of EOS New York, "a leading block producer candidate for the launch of EOS.IO network in June". EOS will have 21 elected block producers who will generate and validate blocks.
I've greatly enjoyed the first three episodes of this podcast and can't wait for the next episode to be released.