Gold reclaimed the $1,500 level just a couple months ago over Christmas. Now the yellow metal has topped $1,600 and is trading north of $1,610. Gold also reached this level earlier this year on January 8. However, long term Gold has not been at this level since March of 2013.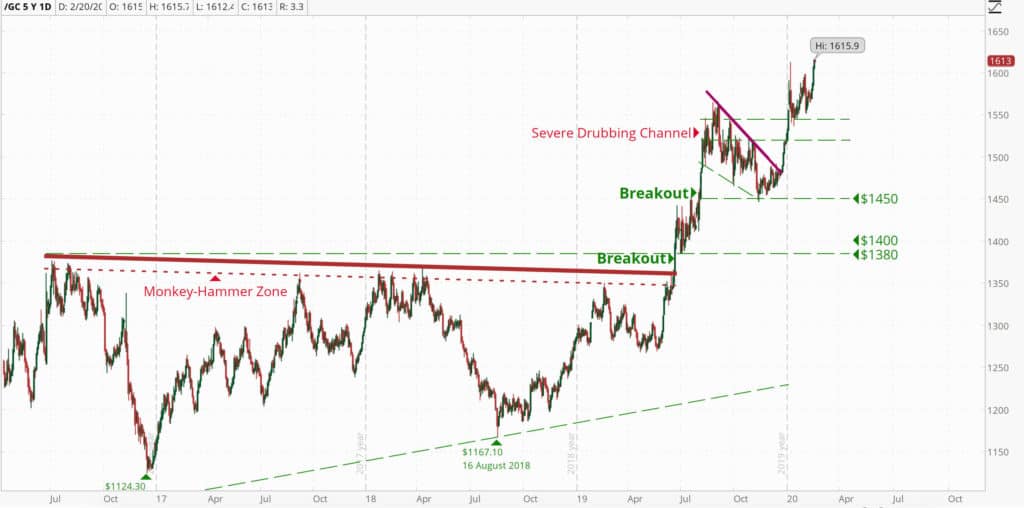 With a US stock market that is 11 years in a bull market, profligate government spending, artificially low interest rates and geopolitical uncertainty in Iran and China, gold will likely remain a safe haven place to park capital.
However, for those over allocated gold, this is also an opportunity for some profit taking.