Today on 27 July 2020 Gold has reached a new all time high over $1,940.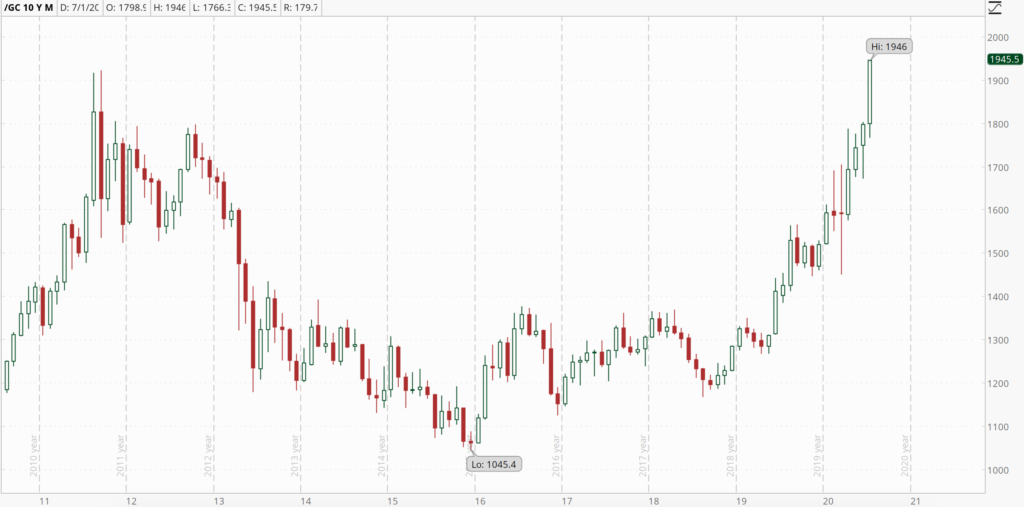 After writing about gold for over four years it is vindicating to see gold reach a new high in dollar terms. I certainly don't know how high gold will go but as I speculated it would, gold has taken out the 2011 high of $1,920 under Trump.
Silver has been rallying as well. While still far from its all time highs above $50 per ounce, it is trading north of $25 per ounce for the first time since 2013.