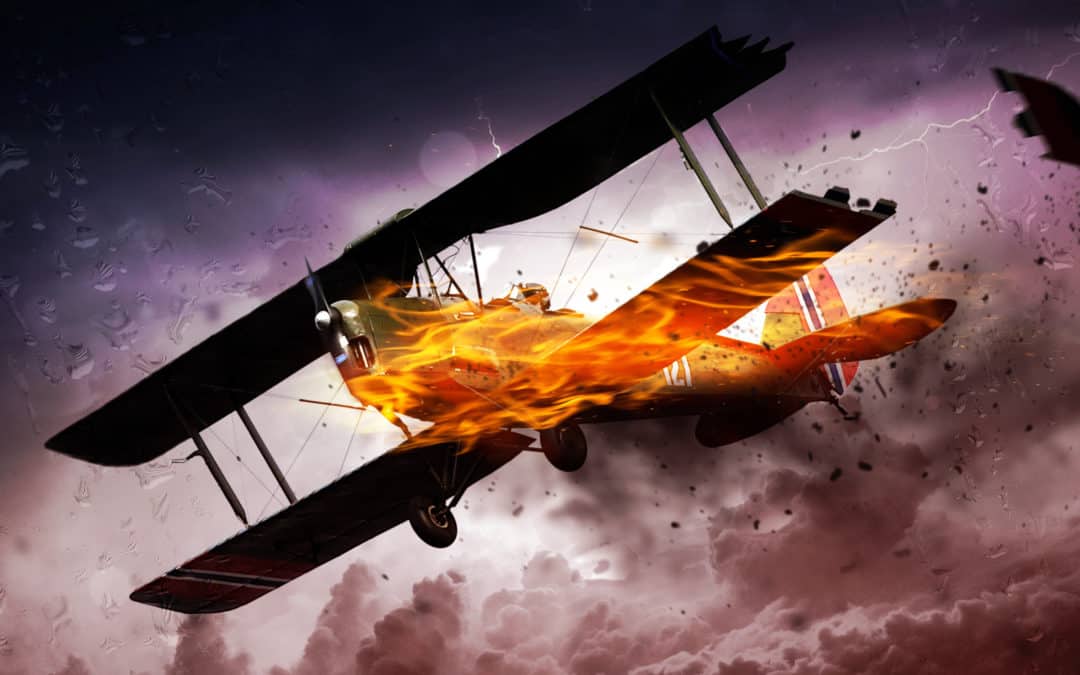 If you follow the markets at all you know that Bitcoin and other cryptocurrencies have been crashing. Depending on the exchange Bitcoin was trading up to around $19,500 in December of 2017 and is now trading down to around $7,500–a crash of around 60%.
There have actually been 2 crashes that have been worse. In just a few days in April of 2013 Bitcoin went from $259.34 down to $45 in an 83% drop. Between November of 2013 and January of 2015 Bitcoin fell from $1,163 down to $152.40 in an 87% drop.
Bitcoin fell as low as 70% when it went from $19,666.00 on 17 December 2017 down to $5,920.00 on 6 February 2018. We have to wait and see if this is part of that crash or if $5,920.00 is the low preceding a new high.
The point is that cryptocurrencies are volatile and they have sold off like this before.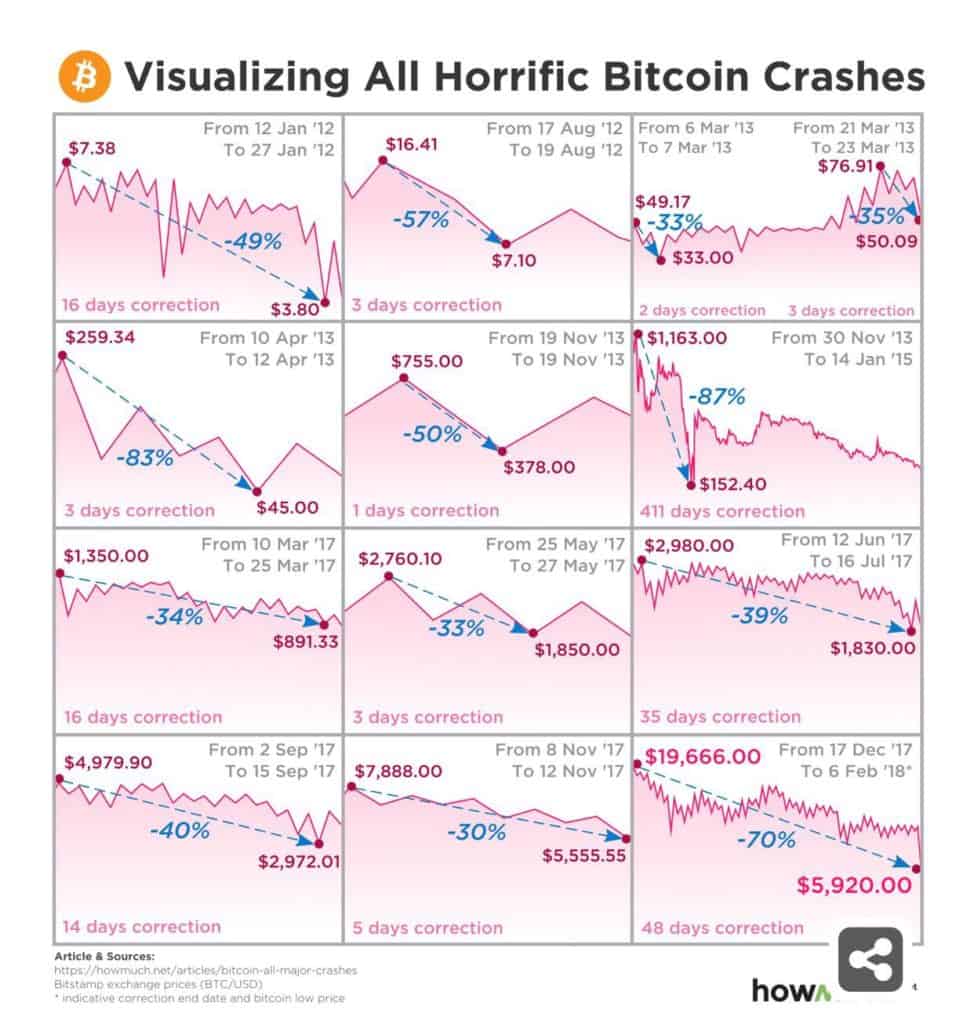 Source: https://www.reddit.com/r/CryptoCurrency/comments/84kr25/historical_bitcoin_price_crashes/
If you already own some crypto, I would stay the course. If you are thinking about speculating on cryptocurrencies, now could be a good time to buy in. Just don't get caught up in the mania and consider How to Actually Prevent Your Bitcoin Financial Armageddon.