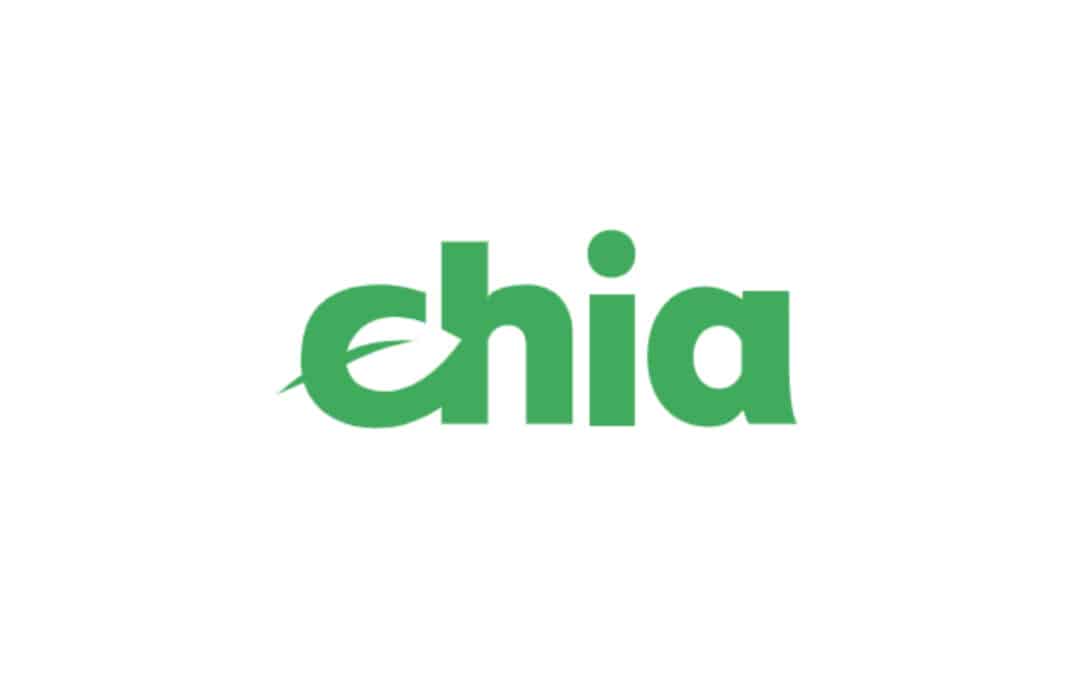 Chia (XCH) is a new cryptocurrency released this year. Rather than using raw computing power to add blocks via proof of work like Bitcoin, a process which is very energy intensive, Chia seeks a green(er) approach by utilizing hard drive space in what they call proof of space and time.
XCH started off with great price strength peaking at over $1,685 per coin on May 14th. This is somewhat arbitrary without the market cap information, which is difficult to independently verify. However, the Chia farming reward of 2 XCH meant the possibility to farm $3,370 per block added. The network difficulty accelerated upwards as people bought hard drives and created plots to farm.
Enter the summer slump in which Bitcoin fell from $63,000 on April 13 down under $30,000. Other cryptocurrencies fell as well, including Chia.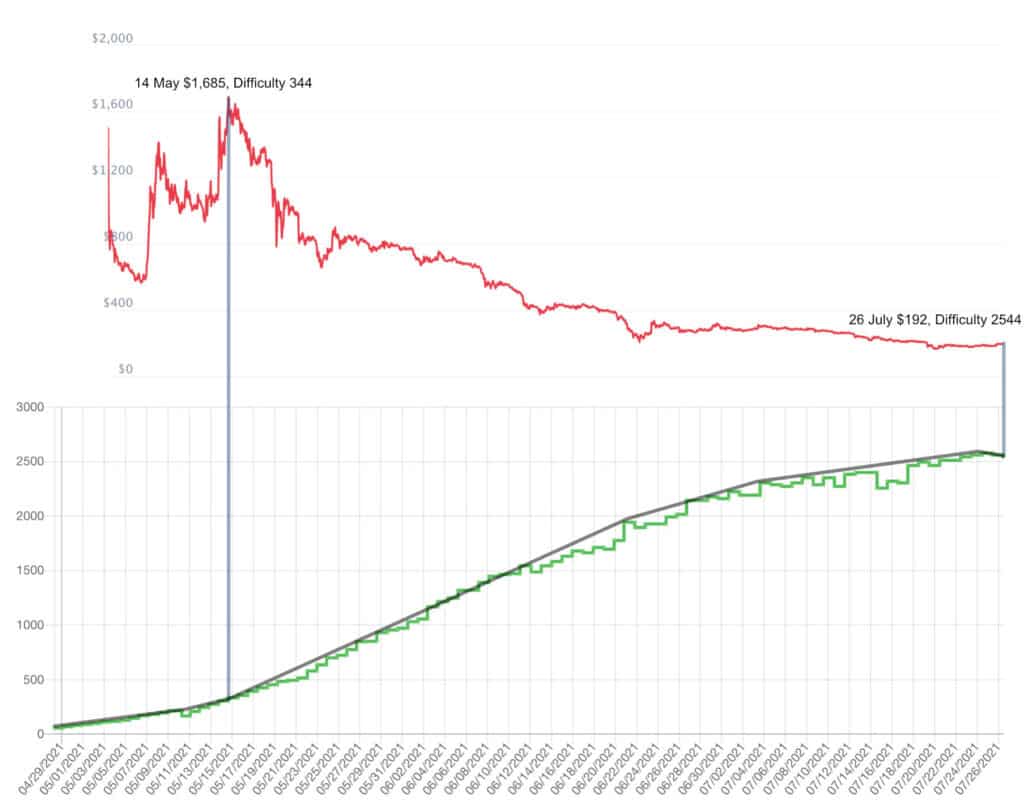 With the drop in the price of XCH down below $200, network difficulty growth has slowed noticeably. Which you can see in the chart above. Difficulty has actually fallen over the past couple of days although I do anticipate the difficulty growth will resume albeit slowly unless and until the price of XCH rises. This slowing in difficulty growth combined with pools, presents an opportunity to acquire some Chia. Another important factor is the reduction in the price of hard drives–the cost per Terabyte (TB) has dipped below $15.
Of course one has to have plots in order to farm Chia. Once a plot is created it can be used to farm for an extended period of time, possibly indefinitely. Plotting on a hard disk drive (HDD) is slow. An SSD or NVME drive is important, combined with a fast processor and memory. This is the side of Chia that isn't as green, as a lot of energy is required to produce plots.
Another option is to buy plots. I've seen plots for sale at a cost of $200 for 110 plots or $1.80 per plot. You also have to pay to ship the drives to and from the company doing the plotting, which we'll say is $40 total with insurance. Let's also assume you already have a computer to farm on (an old computer with a quad core 1.5 Ghz processor with 2GB memory would meet the minimum requirements. I'm not adding in the cost of an internet connection, electricity or the cost of the farming computer. I assume most people considering this already have a basic computer with an internet connection. Let's say we have a 12 TB HDD for $250, we buy 110 plots at a cost of $240. So all in, we have a cost of $490.
If network difficulty were to remain static (which it won't) at current prices this setup would result in $16 per month. So you'd break even in about 2.3 years. I do expect network difficulty to continue to grow, and as difficulty grows the amount of Chia earned will be reduced. This means that in reality it will take more than 2.5 years to recoup that initial $490 invested. So Chia farming probably isn't worth it if you're starting from scratch. If you do "believe" that Chia will take off as a greener alternative to Bitcoin, simply buying Chia directly on an exchange is probably the best bet.
Now, if you already have some HDDs and a fast computer you can plot on, and if it is something you're interested in learning and spending some time on, it might be worth it to try to farm Chia. This would pay off in particular if the price of Chia rebounds to it's May highs.
But, starting with little to no hardware, I don't think it makes sense to farm Chia, you're better off just buying XCH.
Of course the above takes into account the monetary gain. If you're just in it for the money. Personally I think the Chia Network is an interesting project and one I find enjoyable to observe and be a part of through farming.